Hi there! I'm back and this time I have a new purpose for writing. Purpose is so important! It's not the only thing that makes a difference though. I also have something worth writing about.
I'm getting better about getting my ideas out of my head and daring to share them with others.
For example, earlier this year I made a suggestion that some of my colleagues and I try a book study. Lo and behold... some of us have selected a book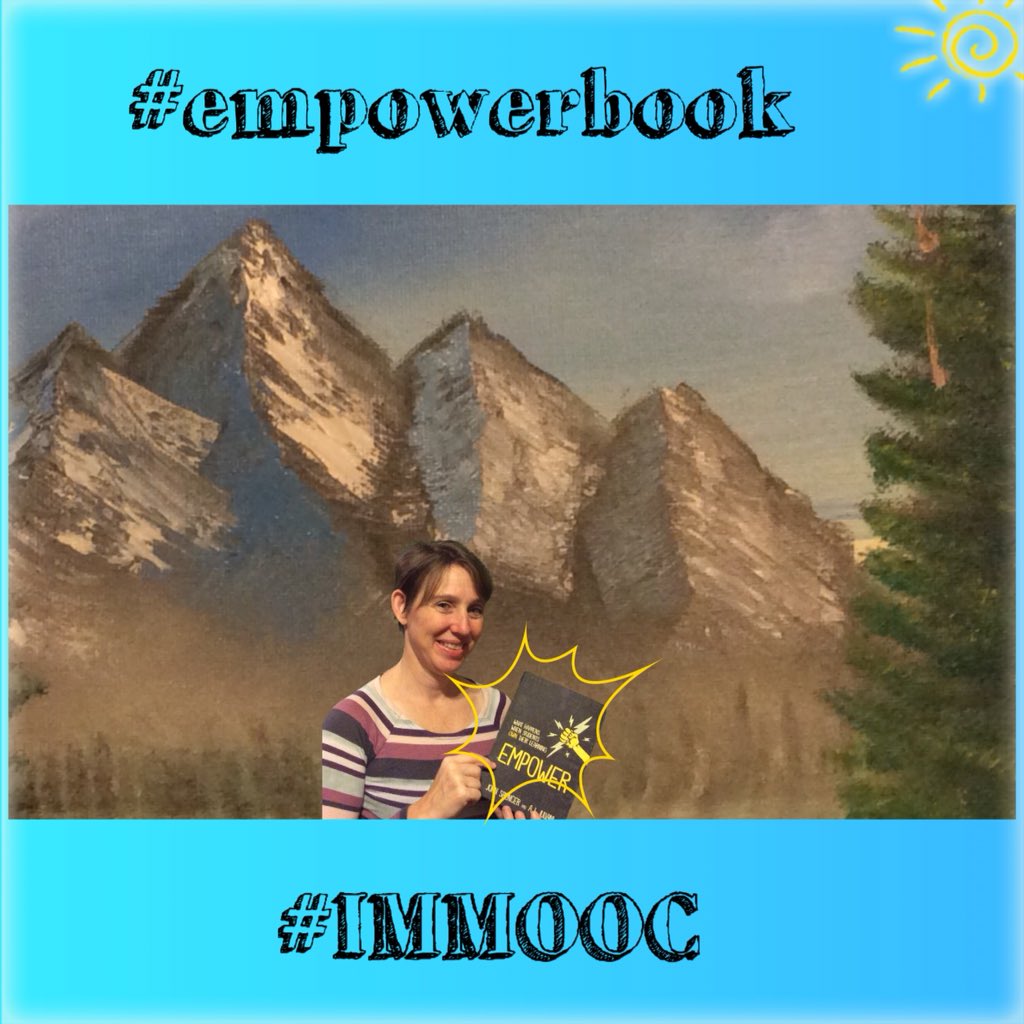 What's more, the timing was absolutely perfect for those of us who wanted to go one step further to join in with #IMMOOC Season 4. I like to think of myself as the kind of teacher who is on the cutting edge. One of my first teacher evaluations has a comment from the principal stating "she likes to try new things." I remember thinking, now why couldn't he just say she is innovative?  Yup 20 years ago I saw myself as an innovator and I've really never stopped "trying new things" even though the structure of schools does not always make that easy to do.