Alright, I admit it. I have been chomping at the bit for the April Currently to surface. I thought, this month I am going to move up in the links. No more linking up as #100+
So what happened? While I was busy finishing a paper for my current doctoral course, Farley decided to get a jump on April. I think I still caught the wave earlier than usual but definitely not as close to the top as I wanted to be. Silly - I know. Maybe next time. For now, here is the April Currently. If you want to join in, check out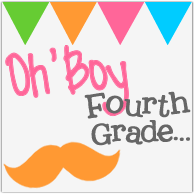 Allow me to elaborate. I have been listening to the movie that my kids are watching. Yes it is late, but hey ... we're all on Spring Break! Which is exactly what I am LOVING!! We often head to the beach for spring break, but this year we did not. I'm thinking it would be nice to spend at least a day or two at the beach before returning to school, so I am stalking our vacation points rental website in hopes that I will get lucky. I've been letting my hair grow for a long time and don't really want to get it cut, but definitely need to do something with it. As for the manicure, let's just say I treat my hands terribly and really enjoy a good manicure once in awhile.
Now on to the Science Olympiad. I seriously need to plan our activities for practice this week. Competition is a little less than two weeks away, so it is crunch time! We have to make the most of the 3 afternoon practices I scheduled during spring break.
As for my advice... don't underestimate yourself. If you don't put yourself out there, you'll never know what you are truly capable of. It won't be easy but it will be worth it! This advice applies to blogging, TpT, teaching, and life in general.
Now it's your turn. What are you "Currently" up to?